Agrifood Technology specialises in a variety of food safety testing options, including pesticide residue testing, mycotoxin analysis, virus testing and microbiological analysis.
Whether you're a farmer, a baker or another kind of food manufacturer, we can help determine if your products meet Australia's food safety regulations. With three locations, we provide services to growers and manufacturers across the country.
Importance of Food Safety Testing
In order to comply with the Australia New Zealand Food Standards Code, all manufacturers and growers must ensure that their food products do not exceed the maximum allowed amount of contaminants, whether chemical or natural (for example, pesticides or fungi, respectively). To ensure that your products meet these standards, it's important to have your produce and food products tested.
Agrifood Technology offers a range of food safety tests to ensure that your products adhere to regulatory systems such as those set by the Safe Quality Foods Institute and Wheat Quality Australia.
To learn more about our food safety testing services or schedule an appointment, fill out our contact form or call one of our laboratories:
Werribee, VIC: 1800 801 312
Derrimut, VIC: +61 (0)3 9369 5018
Fremantle, WA: +61 (08) 9418 5333
Moorooka, QLD: +61 (07) 3107 9928
For more information about the varieties of food safety testing we perform, check out the information below.
Pesticide Residue Testing
Agrifood Technology is one of Australia's leading pesticide residue testing services. We have over 20 years of combined experience in pesticide residue testing, meeting the strictest guidelines of our own quality programs, HACCP, SQF, WQA and other regulatory systems.
Agrifood Technology's highly experienced analysts conduct pesticide residue testing of over 20,000 samples a year using automated analytical instruments to test for fumigants, herbicides, insecticides and fungicides containing a range of chemical groups such as:
Carbamates
Fumigants
Fungicides
Heavy metals

Herbicides
Insecticides
Microbiological analysis
Mycotoxins

Organochlorines
Organophosphates
Synthetic pyrethroids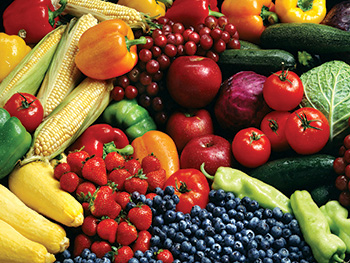 Consumer expectations for the assurance of the quality and safety of food and feed continue to increase. There is a growing demand for products to have safe microbial levels, be free from pesticide residues and produced under the assurances of quality programs such as HAACP, SQF and related regulatory or customer systems.
To satisfy this demand, Agrifood Technology has developed an extensive range of analytical services to meet the needs of a diverse customer base and increasingly vigorous food safety laws. All of our analyses are conducted by highly experienced analysts and are governed by rigorous laboratory monitoring standards which ensure the accuracy of our results.
The laboratory's operations also conform to the requirements of the National Association of Testing Authorities (NATA ISO 17025) are ISO 9001 (2000) accredited and are recognised by a number of other regulatory bodies including the Japanese Ministry of Health and Welfare.
Fresh Produce Testing

Microbiological Analysis
Agrifood Technology can conduct microbiological analysis including pathogen testing to determine food product hygiene using traditional test methods. Tests on food, feed and water include:
Coliforms
E.coli
Listeria
Salmonella
Yeasts and Mould
Coagulase positive Staphylococcus
Standard Plate Count
Allergen Testing
Agrifood Technology offers independent testing to the food and pharmaceutical industry, where we can assist manufacturers to verify their raw materials, processes and finished products. Test results can be used to ensure Food Standards Australia New Zealand (FSANZ) and regulations are met.
We report to the limit of reporting (LOR) based on technology and equipment within our laboratory, another option for clients is to report to the limit of detection (LOD). Please contact us for further details on which allergens and specifications are best suited to your needs.
Agrifood Technology recommends customers to perform cleaning validation as part of their manufacturing process. This step is crucial to determine any presence of allergens. We can provide swabs and rinse water to validate your processes.
We offer a range of allergens using ELISA kits and AgraStrip®. The most common allergens are Gluten, Dairy, Peanuts, Crustacean, Egg and Soy.
Brochure download:
Agrifood Technology recommends regular allergen testing to minimise risk and to provide our customers with confidence and ease of mind.
Mycotoxin Analysis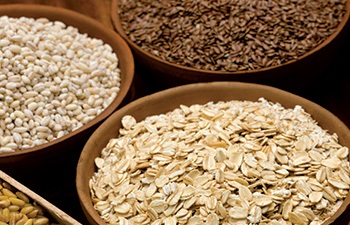 Mycotoxins are chemicals produced by the growth of moulds and fungi on agricultural crops and a variety of food and livestock feed products, due to poor harvesting conditions and/or improper storage. Their presence poses a serious threat to the health of consumers.
Agrifood Technology's mycotoxin testing service for the grain, food, feed and seed industries ensures your products pose minimal health risks.
Agrifood Technology's mycotoxin testing portfolio includes analysis for the presence of:
Aflatoxins
Alternaria toxins
Citrinin
Corynetoxin

Deoxynivalenol
Fumonisin
Nivalenol
Ochratoxin

Patulin
Phomopsin
T2-toxin
Zearalenone
Virus Testing
In response to industry concerns, Agrifood Technology has developed a capability to conduct virus testing on various seed products. Having seed analysed for viruses prior to sowing is of particular concern this season. Agrifood can conduct testing for:
Please feel free to contact Agrifood to discuss these testing requirements further.